Mini
Blinds
Hunter Douglas Celebrity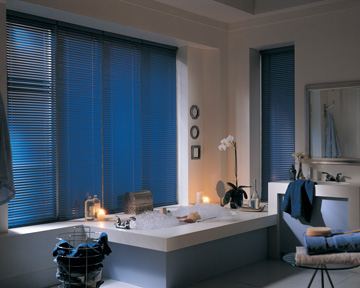 Easy On The Pocketbook

An economical choice, the Hunter Douglas Celebrity aluminum mini blinds from the Modern Precious Metals family of aluminum blinds come with the exclusive "bounce-back" slats which stand up to the roughest treatment. Available in dozens of decorative colors, textures and finishes, these blinds are also specially coated to reduce dust build-up.

Hunter Douglas horizontal aluminum blinds offer great options in color, texture, design and light control. All blinds feature Hunter Douglas' exclusive, resilient Bounce Back slat, the Break-Thru Safety Tassel to help protect children and pets from injury, and Dust Shield, the built in anti-static dust repellent.