Roman Shades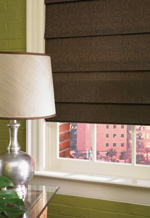 Fusion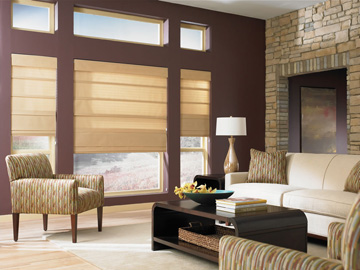 Keeping The Heat In

Fusion Insulating Roman Panel Shades combine the insulating benefits of a cellular shade with the beauty of drapery style fabric to provide a product that is as functional as it is beautiful. Horizontal fabric panels hang smoothly over a double honeycomb cellular liner and when raised, the panels nest neatly behind one another.
Tailored Fusion panels cascade over an insulating double honeycomb cellular liner, hiding the cords and allowing rooms to be more comfortable throughout the year.
Each Fusion fabric panel is finished with clean edges and precise hems. When the shade is raised, the panels stack neatly behind one another.
Select from an extensive collection of fabrics, including light filtering and blackout styles.
Fusion Blends: Customize your shade with complementary color and textural blends.