Shutters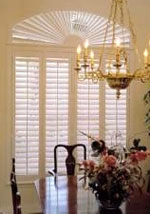 Custom Wood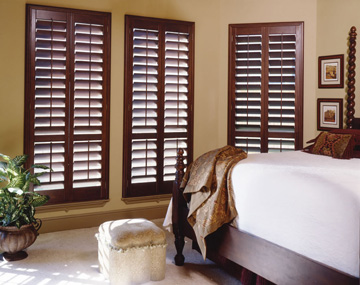 The Ultimate Window Treatment

Sawtooth Shutters exclusively manufactured by Window Covering Outlet are an excellent choice for blocking out the sun's rays in the summer and keeping your home warmer in the winter. You'll be surprised at how many compliments you'll receive from the neighbors!

Our custom wood shutters are the ultimate in fine window furnishings. Whatever the shape, size, color, or the room decor, these shutters offer grace and charm, pleasing the most discriminating tastes!

Wood plantation-style shutters are commonly referred to as "the ultimate window covering". Their versatility makes them appropriate for both traditional and contemporary decors. Always popular due to high resale value, effective insulation, ability to regulate and block light, and remarkably good looks. Wood shutters can be used in any room, and seldom if ever need a fabric valance or drapery to dress them up. So once you've added shutters, just stand back and admire them, both from within your home and from your curb. Drive by any home with interior shutters across the front, and you'll see why so many people swear by them-and buy them.

All Wood Shutters from Window Covering Outlet come with a factory 5-year limited warranty.

Available in the following size louvers:
2 1/2", 3 1/2", 4 1/2"

Specialty shapes and specialty colors, finishes, or stains also available.