Roman Shades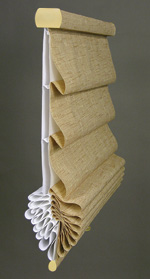 Vignette Tiered Architella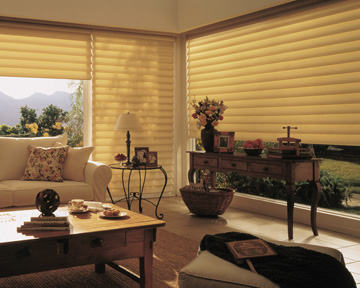 A Beautiful Shade Of Green

The Vignette product line just became "greener" with the development of the Tiered Architella design in the Traditional 4" contoured fold size. Now you can enjoy the beauty of Vignette Modern Roman Shades coupled with the benefits of enhanced energy efficiency.
Rear fabric air pockets trap air for an important extra layer of insulation.
Reduces unwanted heat from solar energy 33% more effectively than traditional Vignette Tiered shades.
Keeps home warmer in winter and cooler in summer while saving on energy costs and reducing CO2 emissions.
Stackable Tiered design option, reminiscent of custom Roman shades.
Vignette shades by Hunter Douglas are precision-designed for a clean, uncluttered look from both inside and outside the home. There's no exposed rear cords for enhanced child safety. And the 100% polyester fabric provides for easy care and years of lasting beauty.